MEDITERRANEAN
KITCHEN & BAR
MEDITERRANEAN
KITCHEN & BAR
Restaurante Albacar is a cozy restaurant in the picturesque town of Monda, a mere 20 minute drive from Marbella Center. 
Our Mediterranean kitchen offers local and quality dishes with a modern twist. 
The culinary team change the menus often and offer local specialties on a daily basis. 
The pairing wines are carefully selected by our sommelier. The bodega offers a wide variety of Spanish as well as international wines. 
Regardless if you are joining us for a business lunch, family reunion or a friends get-together. You can be assured that Restaurante Albacar will impress even the most seasoned food connoisseur!
Our menu changes every season with new and exciting dishes to suit the weather and our mood! Our culinary team carefully select local and fresh produce, nothing is imported, everything is local and fresh. 
The Albacar restaurant is situated on the 6th floor of the beautiful Castillo de Monda, just 20 minutes from Marbella Center.
The Albacar restaurant is light and airy with contemporary flourishes.
When you are looking for modern gastronomic excellence in an authentic Moorish setting, visit the Albacar, where the food, the setting and the service are unrivalled.
Admire the stunning 360º views from our covered restaurant terrace. Being on the 6th floor of the already elevated castle gives you a birdseye view of the nearby town "Monda" and its surrounding nature. 
Our Bar & Lounge Albacar offer a lighter a la carte menu with many mini-versions from the restaurant menu to try. The bar offers delicious cocktails all day long and the bar kitchen is open every day for lunch from 13:00 – 16:00 and for dinner from 19:30 to 23:00
Great stay This was my third visit to Castillo de Monda. I brought a group of friends for their 1st visit and... read moreThis was my third visit to Castillo de Monda. I brought a group of friends for their 1st visit and they were all impressed with the setting the facilities and warm welcome we received from the team. The food was excellent from light snacks in the bar and in the restaurant. I would highly recommend Castillo de Monda for a wonderful experience. Can't wait for my next visit. Paul Craggs and friends. read less
One Word! Excellent Very friendly stuff. Very nice view and also very good food. Just beautiful and a very relaxing area. The road... read moreVery friendly stuff. Very nice view and also very good food. Just beautiful and a very relaxing area. The road is a little bit tricky, don't follow blind the Navi. Drive direct through the small village and at the end to the left upwards. read less
Exceptional service We visited the restaurant for a meal for our wedding a anniversary. We were served by Jorge who was a... read moreWe visited the restaurant for a meal for our wedding a anniversary. We were served by Jorge who was a great waiter, very friendly and helpful.
Sadly my husband felt really unwell, this didn't go unnoticed and both Jorge and the manager were very attentive and made sure to ask if there was anything they could do for us.

The food was delicious and the wine very nice indeed.

A lovely atmosphere and great food.

Thank you for the excellent customer service. More read less
Exceptional service We visited the restaurant for a meal for our wedding a anniversary. We were served by Jorge who was a... read moreWe visited the restaurant for a meal for our wedding a anniversary. We were served by Jorge who was a great waiter, very friendly and helpful. Sadly my husband felt really unwell, this didn't go unnoticed and both Jorge and the manager were very attentive and made sure to ask if there was anything they could do for us. The food was delicious and the wine very nice indeed. A lovely atmosphere and great food. Thank you for the excellent customer service. read less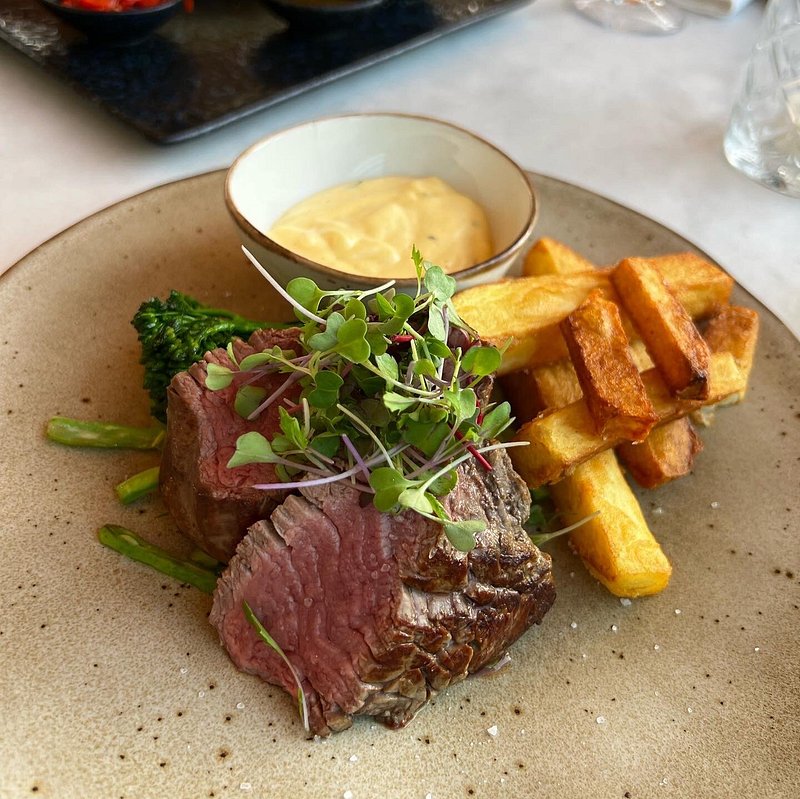 Dream Castle I am truely in love with the place. We enjoyed our four nights family stay to the maximum: everything was... read moreI am truely in love with the place. We enjoyed our four nights family stay to the maximum: everything was just perfect, the pool, views, service, food and the fairytale garden. I normally take plenty of pictures while being at lovely places but none of my photos could catch the flair and spirit of this place. We also loved that the heritage of the castle was mirrored with the interior, it was very well chosen. The astronomy theme was just the cherry on the cake.
The room was beyond our expectations in a tower of the castle, providing enough space for a family of three. Only the couch could be a bit softer. Rooms were very clean and cool during hot spanish summer nights of 40°C+ during the day.
Thanks for this very unique and unforgetable holiday stay. More read less
Beyond expectation! The hotel was amazing, and so were all the staff members. We also had diner in the restaurant a couple... read moreThe hotel was amazing, and so were all the staff members. We also had diner in the restaurant a couple of times and the food was really good. The whole vibe in the hotel feels good, also because the areas where you can relax and enjoy the surroundings are tranquil. We are thinking of getting married here next year. Highly recommended!! More read less
Dream Castle I am truely in love with the place. We enjoyed our four nights family stay to the maximum: everything was... read moreI am truely in love with the place. We enjoyed our four nights family stay to the maximum: everything was just perfect, the pool, views, service, food and the fairytale garden. I normally take plenty of pictures while being at lovely places but none of my photos could catch the flair and spirit of this place. We also loved that the heritage of the castle was mirrored with the interior, it was very well chosen. The astronomy theme was just the cherry on the cake. The room was beyond our expectations in a tower of the castle, providing enough space for a family of three. Only the couch could be a bit softer. Rooms were very clean and cool during hot spanish summer nights of 40°C+ during the day. Thanks for this very unique and unforgetable holiday stay. read less
Beyond expectation! The hotel was amazing, and so were all the staff members. We also had diner in the restaurant a couple... read moreThe hotel was amazing, and so were all the staff members. We also had diner in the restaurant a couple of times and the food was really good. The whole vibe in the hotel feels good, also because the areas where you can relax and enjoy the surroundings are tranquil. We are thinking of getting married here next year. Highly recommended!! read less
A great place to go for a special occasion, top class food and service